Posted on August 23, 2021 by Umami Mami
Share the deliciousness!
On one of our first dates, my boyfriend bought me stuffed mushrooms just like these at our local farmer's market.
At the time, I had recently moved into town, and I was amazed by the market's selection of fresh seafood, farm-fresh goodies, and other wonderful stuff – and how much of a good time I was having with who I thought was "just another guy."
Two years later, that's still one of my favorite memories. We haven't had those mushrooms since then, though they were absolutely delicious. I thought it would be fun to try making them and see if he would remember having them that day at the farmer's market.
It's wonderful to have someone in my life who I can surprise with experimental recipes, tasty treats, and of course, my newfound obsession with mushrooms. He sure is special, after all!
Okay, I'm sure I'm ruining your appetite with my mushy story. Onto the recipe, lovers!
Notes & Thoughts
I used baby bella mushrooms because of their depth of flavor, but I think next time I will use white button mushrooms because they're more consistent in size.
There are many ways to make stuffed mushrooms. If you're not a fan of cream cheese, you can use some light mayo instead.
Measuring isn't a priority for this recipe. If you have a lot of mushrooms to stuff, you can add more breadcrumbs to help the stuffing go further.
If you'd like to make them more of a main course than a side dish or appetizer, you can use portobellos for some big beautiful stuffed mushrooms.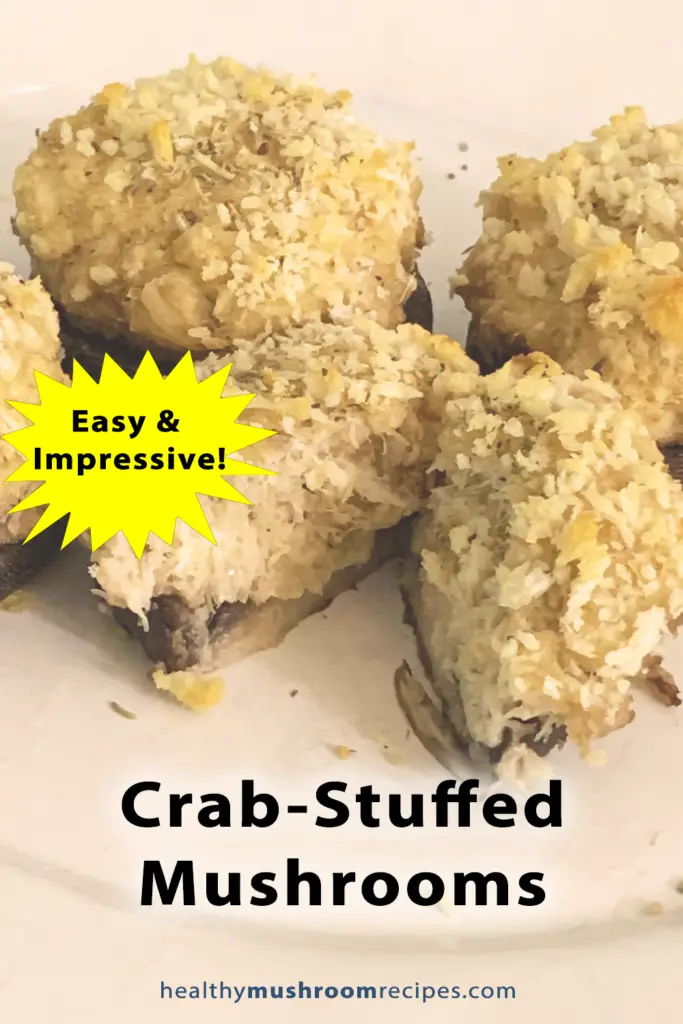 Ingredients
8 ounces baby bella or white button mushrooms
Cooking spray, olive oil, or your choice of cooking oil
8 ounces crab meat (I used Phillip's Crab Claw Meat)
1/2 cup panko or regular breadcrumbs, plus extra
Fresh garlic, as your heart desires
8 ounces cream cheese
Italian seasoning
Fresh black pepper
Other stuffings (optional) - chopped spinach, kale, freshly grated parmesan cheese
Instructions
Preheat oven to 375 degrees Fahrenheit
Gently clean dirt off mushrooms with a damp paper towel. Remove stems.
Lightly grease a cooking sheet.
Place mushrooms, unstuffed, bottoms up, on cooking sheet. Cook for 3-5 minutes, or until excess water starts to collect inside mushrooms.
Meantime, use a fork to shred crab meat. Add cream cheese, seasonings, breadcrumbs, and other stuffing additions, if desired.
Take mushrooms out of oven and dump water out of caps. Or, use a paper towel to soak up excess moisture.
With clean hands, ball up crab stuffing and press into each mushroom cap.
For a crunchy topping, sprinkle additional breadcrumbs over crab stuffing. Or, carefully dip each mushroom into crab stuffing, taking care to not let crab meat fall out.
Spray cooking spray over crumb topping to help it brown.
Cook for 18-20 minutes, turning up the heat to 475 degrees Fahrenheit in the last five minutes.
Remove from eat.
Enjoy!
Share the deliciousness!